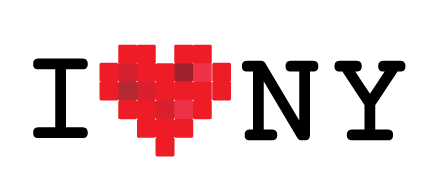 Last weekend, I participated in the Lean Startup Machine, New York edition, as a mentor. It represented the completion of a long overdue goal of making a trip down to NYC to check out their startup scene. While I was only there for a brief, 48-hour stint, I made the most of it and learned a lot about their startup scene through the many conversations I had over the weekend. I'd like to share some of the things I learned about the NY community.
Observations of the New York Startup Scene
1) Union Square is New York's Kendall Square
The Lean Startup Machine event took place in the coolest coworking space I've seen: General Assembly. It has many of the elements of the CIC and DogPatch Labs here in Boston, but with a twist; General Assembly has a large, open space in the center of their space which creates a very cool, laid back atmosphere. NYC Community Members mentioned that this space is unique in that it is so large and open; not surprisingly, most spaces are cramped in NYC.
General Assembly, as well as NYC Tech Stars and hot startups like Group.Me are all clustered in the Union Square area. Just like in Boston, they're finding huge value in startups clustering close together. The one major difference is that there's a lot more culture and energy in Union Square than Kendall, which to me, feels a bit dry and academic.
2) General Awareness of the Startup Scene is Greater
I stepped out of the event on Saturday to meet with a friend from Goldman Sachs. Coming from a finance background, it was very interesting to hear how he discovered the NYC tech scene and is starting to get engaged. He's been hacking on side projects for a number of months now and has really started to "catch the startup bug" since he started taking a class on Android development at General Assembly (they periodically hold classes to educate the community) and got to meet @Dens from FourSquare at a tech meetup.
His story was not unique as I spoke to a number of participants in the Lean Startup Machine event and found incredible diversity in their backgrounds; everyone from Social Media experts to real estate investors to bankers were in attendance. They were all excited about New York startups and working on ideas.
Obviously there's a bit of a bias, being at a major weekend event, but anecdotally, it appears that people are much more aware of the tech community. I believe this is due to the consumer facing nature of so many of the startups and their strong media which is increasingly covering many of the startups. As we all know, press in Boston for your startup does not reach the same massive audience as the Wall Street Journal, Mashable or New York Times.
3) Everyone I Spoke with Thought Boston was Dead
It was amazing to hear universally that everyone thought there was nothing going on in the Boston tech community. They all kept asking me if it was dead in Boston. I kindly let them know we're rocking up here and handed them a Greenhorn Connect business card and an open invitation to visit anytime.
One thing that really stood out was that every one of these conversations at some point included the other person telling me, "You should move to New York." While I could never handle living in a city like NYC, I loved their passion for their city and their tech community. It also brings up the question: Do we ever tell people they *have to* move here?
I'm not sure we do. We need to get our swagger back ASAP and start thinking with the attitude Boston is an awesome place to build your startup, or go to where you can be proud to build a company.
4) You Can Do NYC for $75
Yes, that's right. I went down to NYC for a weekend, and including transportation costs (thank you BoltBus!), I managed to only spend $75. I crashed on a friend's couch and made sure to make the most of the food provided at the event. I also utilized the central location of Union Square and never needed a cab or even to ride the subway; the BoltBus stop is conveniently just under a mile from the General Assembly space. Why take a cab, when you can soak in NYC's awesome atmosphere and culture on the walk there?
A few tips so you can make it happen too:
1) Take BoltBus or one of the other buses.
That will get you round trip from Boston to NYC for $40 or less. If you take BoltBus, make sure you register on the site before buying as that hooks you up with rewards and let's you board first.
2) Find a friend in the city.
Thanks to 6 years of College at Northeastern (undergrad and grad) plus a number of friends made randomly over the years, I know a few friends in the city. I think most others do as well, so don't be afraid to dig into facebook and try to find a couch to crash on; there's no reason a startuper should be spending money on a rooming while down in NYC. (and any New Yorkers wanting to hit up Boston, my couch is available ;)
3) Make the most of Union Square
It's really helpful that the startup community clusters there. You can get a lot of meetings in a short amount of time and save money on cab fares. There's plenty of good meeting spots nearby including a small park.
I had a great time in New York City. I met some amazing people and look forward to my next trip. Now that I've proven the budget I can operate on, I feel even more confident about my hopes to make a couple of trips per quarter down to NYC.
Hopefully, with a little more seeding and a few more people like me going down there, we can build stronger connections between the NYC and Boston tech scenes; there are massive advantages to be had from such collaboration.
Have YOU checked out New York's Tech Scene? What are your observations?