Cost:
$10 for student; $20 for Community Member
Location:
Microsoft NERD Center 1 Memorial Dr Cambridge, MA 02142
Description:
ePowerhouse is partnering up with the City of Boston - Office of Business Development to give you the opportunity to network with Boston's most entrepreneurial peers, startup enthusiasts, and experts on entrepreneurship.
Objective: To promote the cross collaboration of entrepreneurship and innovation across different universities and entrepreneurial organizations by:
- Enhancing collaboration between Entrepreneurship clubs from various schools in the Boston area
- Facilitating networking across neighboring schools' students
- Fostering cross-college startup teams
- Promoting colleges' most innovative startups
Keynote Speaker: Randy Parker, Constant Contact Founder, PagePart CEO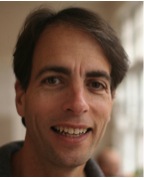 Randy Parker has over 20 years of experience building small businesses and providing services that make businesses successful. In 2011, Randy founded PagePart, a software solution that dramatically simplifies how businesses maintain their presence across the web. PagePart offers a quick, easy, and affordable way for small businesses to increase sales through mobile and social online presence.
Randy previously founded Constant Contact, a pioneer of numerous SaaS, customer acquisition, and small business marketing techniques, which are now standard. Randy has also been instrumental to small business initiatives with companies like Intuit and IBM.
Randy holds a computer science degree from the Massachusetts Institute of Technology.
Startup Competition
All college e-clubs, professors, and entrepreneurial organizations can nominate innovative startups who are in the product launch phase to represent their school/organization. Eligible startups include current student startups or recent grads (graduated within 5 years), AND are semi-finalists/finalists/winners of any startup competitions in the past. The first round of judging will be crowd-voting on ePowerhouse's platform. The top 8 startups receiving the most supporter count will be invited to demo on the evening of October 1st.
Awards
The winning startups will receive:
3-month premium office space in Kendall Square (NGIN Workplaces)

$2500 equivalent startup training (Boston Entrepreneurship Center)

Mentorship session with keynote speaker, Randy Parker

1-month featuring on ePowerhouse's platform, and newsletter
Recognition by the City of Boston as: 2

013 Boston's Most Innovative Startup
* LIVE ENTERTAINMENT, DINNER & CASH BAR *
Platinum Sponsors


Gold Sponsor

Silver Sponsors