Location:
UK Trade & Investment Office at 1 Broadway, Cambridge, MA
Description:
Inside the Deal
What does it take to build a sucessful investor-founder partnership? On May 24 Boston Beta rolls out the second installment of its Startup Strategy Series with a conversation between Bill Warner and some of the successful entrepreneurs he's funded. Come join the discussion.
Bill Warner
Bill Warner is the founder of Avid Technology, Inc. and Wildfire Communications, Inc., FutureBoston, Inc, and Warner Research, LLC.
Since 2000, Bill has shared his time between work with non-profits, and a focus on helping entrepreneurs. He has acted as an angel investor for eight startups and for three non-profits. He has also been a long-time trustee of the Massachusetts Technology Leadership Council and has taught classes for entrepreneurs through that organization. In 2008, he created and co-chaired the MassTLC Innovation 2008 unConference. Bill attended MIT and received a BSEE degree in 1980. He grew up in Millburn, NJ, and is an avid cyclist and photographer.
6:00 - 6:45 Registration; Otto Pizza & PBR
6:45 - 8:00 Panel and Q&A
Location
UKTI Boston Office: 1 Broadway Cambridge, MA
About The Series
Boston Beta's Startup Strategy Series, Presented by McCarter & English, LLP, is a quarterly discussion to enliven, educate, and connect Boston's founders and entrepreneurs with strategies and insights from Boston's leading investors and founders.
Sponsors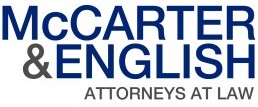 McCarter & English, LLP
is a firm of over 400 lawyers with offices in Boston, Hartford, Stamford, New York City, Newark, Philadelphia and Wilmington. In continuous business for more than 160 years, the firm is among the oldest and largest law firms in the United States, servicing clients ranging from Fortune 100 companies to mid-market and emerging growth companies to individuals.
The Boston UK Trade & Investment team has both the local knowledge and industry experience to facilitate business-to-business trade and investment services between the UK and Connecticut*, Maine, Massachuestts, New Hampshire, Rhode Island, and Vermont (except Fairfield county).