Location:
Microsoft NERD Center the Commons on the 11th floor Memorial Drive Cambridge, MA 02142
Description:
A night of networking and learning for developers, software engineers, devops and startup founders/technologists.
StackUp is a meetup where you can gain practical insight about stack technology directly from Boston startups.
Agenda:
6 pm hang with fellow developers while enjoying our sponsor provided pizza and beverages.
7 pm the Panel moderated by Aaron White VP at Venrock, will contrast the technology stacks employed by some of Boston's most interesting companies. Learn about each companies tradeoffs, scaling issues, pros and cons of the stacks they chose.
Panelists:
Craig Lancaster chief architect

Andrew Rollins chief architect

Doug Williams VP Engineering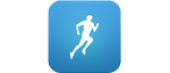 Steve Conine CTO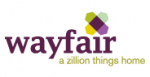 8:30 More socializing
Please thank our Sponsors for providing the Food and Beverages